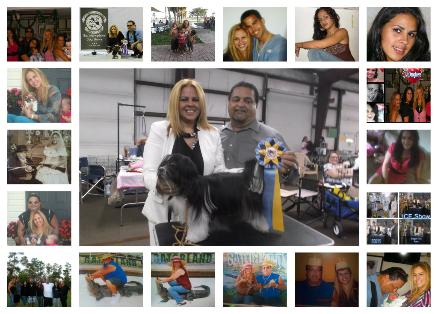 My name is Brenda Reyes, and my husband Izzy and I are empty nesters. I'm a graduate of Nova Southeastern University, where I obtained a Masters in Criminal Justice Law. I have four biological kids and four step-kids, together my husband and I have fifteen grand kids. We love our family.
I have been breeding for sixteen years plus, I use to breed Pekinese and Shih Tzu, and Yorkshire Terriers. Then one day I decided that I would like to get to know the MI-KI, it was a rare breed and knowing that the MI-KI was bred for companionship as well, I wanted to get to know the breed, I soon found this highly Intelligent, loving, and funny breed to be the best I have ever known, I was hooked!!!! I know you will too, once you have one, you'll be back for more, they are addictive, you've been warned! LOL.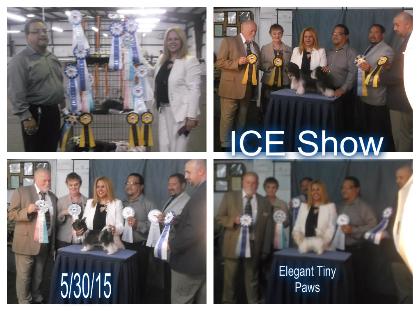 My Husband, God bless his soul, is a truck driver, and is kind enough to share me with my kids, and grand kids all of them (including my babies, the doggies). We just celebrated 23 years of being with one another. He helps me with the doggie chores, and they love him!!! I would like to take this opportunity to give him special thanks; after all, he has sacrificed a lot to make us happy, Thank YOU baby, Muahhh.
Sorry but had to do that! Hope you enjoy our website, and look forward to meeting you.
Our Business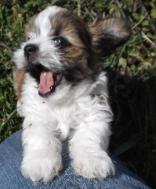 You would be amazed at the difference in behavior and trainability between pups that have been raised in a home constantly being handled and loved and those that are just one of many in a kennel or back room. At Elegant Tiny Paws, my life is dedicated to the care, development and love of these puppies for twelve weeks and it shows!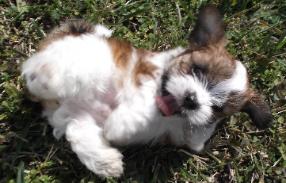 Socialization is about exposing your puppy gradually and systematically to different types of people, places, things, surfaces, noises, touch (from you and strangers), other dogs and other species of animals.
Socialization is all about setting the dog up for success introducing them to each new situation in such a manner that they will not be afraid.