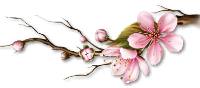 Legend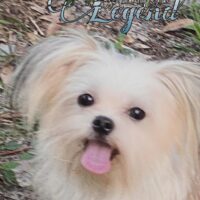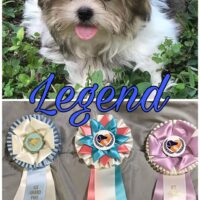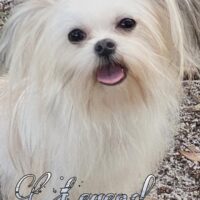 This gorgeous happy boy who never stops smiling is the son of our late beloved Bonsai. Bonsai was one of our foundation stock boy. He won Top ten in USA with more than 15 Best in Shows and group 3 in his first UKC show. His son Legend has made us and his daddy proud and made top ten in USA and made National and International Champion. He is a super sweet happy boy, always smiling and a favorite among the ladies here. He has made gorgeous puppies and champion quality.
——————————————————————————————————-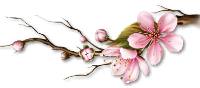 Isaiah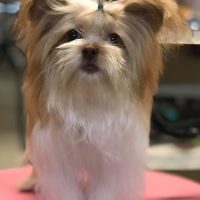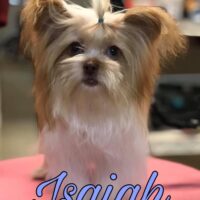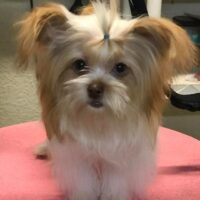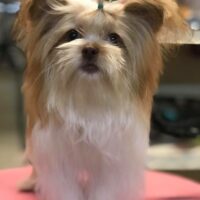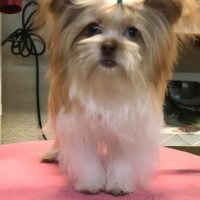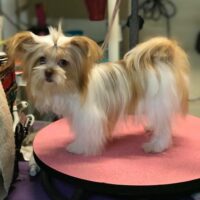 This gorgeous boy is Bonsai's grandson and Mocha's grandson. Both grandfathers were championed by me. This boy is a chocolate parti boy. Sweet as can be and made both his grandpa's proud, Bonsai being our foundation stud, Top ten Champion for 3 consecutive years and more than 15 BIS, Group 3 in UKC. Isaiah is super sweet and very quiet boy, loves kisses.
---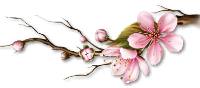 Inky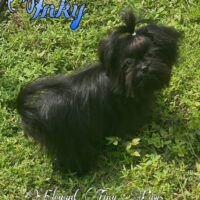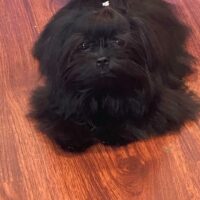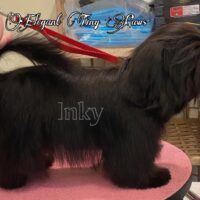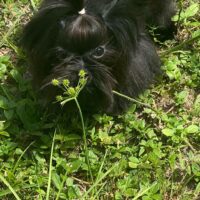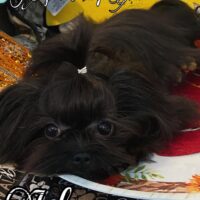 This boy is super sweet and happy. Big personality in a small package. He is always looking to dance and share his joy with us a true clown. Has a luxurious jet black coat. Black coats are very coveted in our breed.
——————————————————————————————————-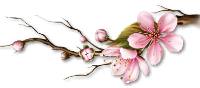 Danny Boy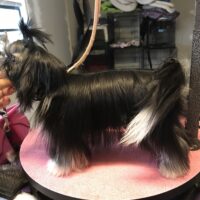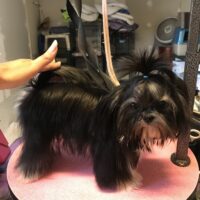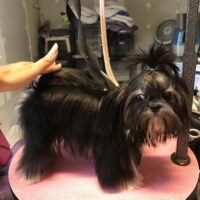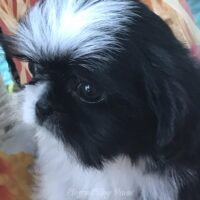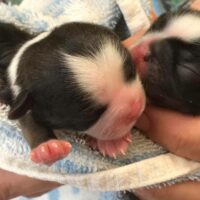 This sweet happy boy is gorgeous, with a jet black and white silky coat. Son of Mufasa a National and International Champion. This boy might be small but has a presence one can't ignore.
————————————————————————
Copper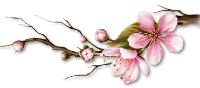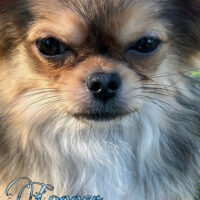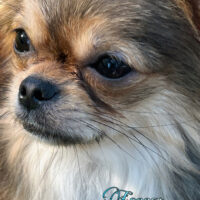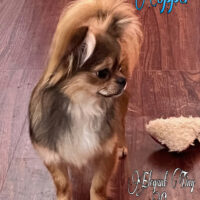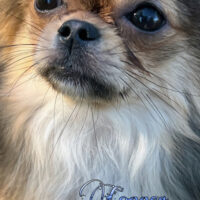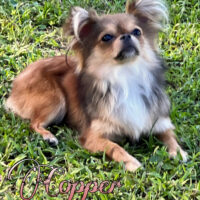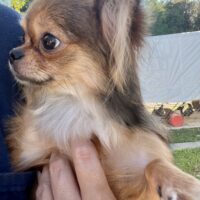 Copper is a smooth face/coat Mi-Ki. He's got a shy but loving personality. Beautiful eyes and loves to play with toys.
—————————————————————————
RIP
In honor of our foundation boy who I miss with all my heart
Honors Champion Silver: Precious Lil Bonsai of Elegant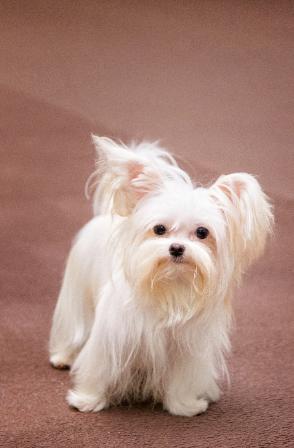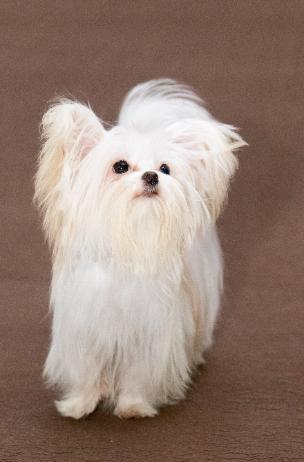 Sire: Precious Texas Levi
Dam: Bowchic's Precious Daisy
Bonsai is a tiny boy with a big heart, he keeps showing off to the girls, and walks like his stuff don't stink, LOL, flirts with human girls as well. Bonsai won his Ntl/Interntl CH in the ICE Show in Lakeland, FL. May 2015
His wins include: 4 BOB, perfect scores all across the board with awesome critiques. 3 Best In Show Rare Breed Puppy, 1 Reserve BISRB Puppy. 1 Best In Show Puppy, 3 Reserve BIS Puppy.