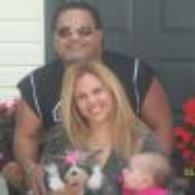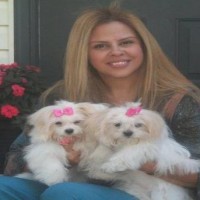 I am available to you for advice, training, follow up care, questions and transitional support for the entire life of your puppy.
General FAQs
Q: What do you include with your puppies?
A: Registration papers with a Mi-KI Registry(given once buyer gives poof of spay/neuter from licensed vet), First set of shots record, health certificate, starter food kit, a toy, pictures of parents and litter mates, a year guarantee against genetic diseases and here for you and your puppy/s for a life time of support.
Q: What is your pet Guarantee?
A: We guarantee our puppies against life threatening genetic defects for a year or you get a puppy when available of the same value if conditions in contract are met, see our contract for more info.
Q: Do you require a contract?
A: Yes, view our contract requirements.
Q: How big is the puppy going to get?
A: It varies, but should fall within guidelines, see Mi-Ki History, size is not guaranteed since there is no exact science that let's us know 100% what the size will be, we can only goo by statistics and take an educated guess, but like people, we never know for sure.
Q: Do you require spay/neutering of the puppy when purchased?
A: Yes, our Puppies are sold as pets, and unless we come to an agreement and breeders fee is paid, we require proof of spay/neutering paper be e-mailed to us from your vets office. Registry papers are limited, again, unless breeders fee is paid, and papers will not be given
until proof of spay/neutering is provided.
Q: Is there a waiting list?
A: Yes, at times we have customers that prefer to wait for us either because they are repeat customers or by word of mouth reference, others because we have built rapport. When that happens we put them on a waiting list and when puppies are born they are notified by e-
mail, but if they do not respond within two days, it becomes on a first come, first serve basis, and non-refundable deposits must be made within two days.
Q: What is The Process for Reserving a Puppy?
A: We require a $500 non-refundable deposit to reserve a puppy. A puppy is not considered "sold" without a deposit. Good intentions are nice, but it's when we receive a deposit that we know you are serious about adopting a puppy and payment in full once they are ready to
leave and /or cashiers check cleared or they will not be delivered.
Q: What forms of Payment Do You Accept?
We accept Cash, Cashier's Checks, and Credit Cards through PayPal. There is a 4% fee for using PayPal.
Q: Do you ever re-home older dogs?
A: Yes, we do. When we look to re-home our retired doggies, we screen and interview our applicants. Since my dogs live with us, the least we want for them is a home that will make them their true love and they go to homes that have no other dogs. This is how we say thank you for your services, we want them to be pampered the rest of their lives, of course we screen and interview for new puppies too. To see available retired dogs click here Available retired dogs
Q: At What Age Will My Puppy Be Ready To Leave?
A: Usually we let our puppies go at 8-10 weeks old, providing they are eating well on their own.
Q: Will My Puppy Be Vaccinated?
A: Yes. All of our puppies will have their first set of shots in the series of three puppy vaccines depending on their age when they leave our home. We also worm our puppies at 3 , 6 and 8 weeks old. Your puppy will also be free of fleas, ear mites and freshly groomed.
Q: What are your prices?
A: We ask that you contact us for details, as pet prices vary from breeder/show prices, and retired adults.
Please note that as questions emerge, we will continue to do our best to update them on this page, thank you for your interest in our puppies, we can't wait for you to become part of the Elegant Tiny Paws family!!!!

Still have Questions? Please contact us at anytime, we look forward to hearing from you!